Dear Strangers of Internet,
– Please, don't mind my poor attempt at blogging this week. I'm simply bad at it and I'm totally fine with it, like many other aspects of my life. Or at least, I'm good at pretending I'm fine with it. –
Sunday night. Christmas is coming. You know what that means ? Movie nights *Christmas Edition* ! Yes. Yes, I'm still a kid at heart. Christmas holidays are my favorite time of the year. My undying love for everything related to Christmas is pissing off my family lately but… I can't help it and I don't even want to. Deal with it, folks !
I hereby declare Christmas movies marathon open !
Bring in The Holiday !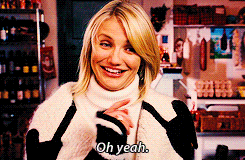 I remember watching this movie a few years ago. My teenager self was thrilled I bet. I mean, so many of my favorites actors and actresses reunited on screen ? Be still my poor little heart ! What I didn't realise until last night, though, is how much I can relate to this movie in some ways now.
I'm pretty sure we all can. I mean, who hasn't encountered a heartbreak or an unrequited love once in their life ? The cruelest kind of love. Who hasn't ever wanted to swap homes with someone and fly at the other end of the globe to offer their aching soul some peace and quiet for a while ? Amanda couldn't have been more right. Loner, loser and complicated wreck, I'm sure I already have. But Iris said it best, though. "Most love stories are about people who fall in love with each other. But what about the rest of us? What about our stories, those of us who fall in love alone? We are the victims of the one sided affair. We are the cursed of the loved ones. We are the unloved ones, the walking wounded. The handicapped without the advantage of a great parking space!". One day, you fall in love and the next, your only wish is to board a plane to anywhere and disappear for a while before the earth swallows you whole. Wake up, ladies and gentlemen ! You're supposed to stand up for yourself. Don't let yourself be bullied by what you think is love. Yes, it's wonderful and magical at times. But…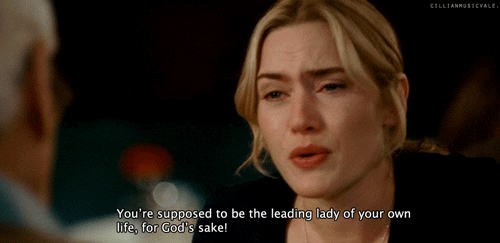 And somehow, you'll carry your poor breaking heart wherever you'll go and, however long all that may be, you'll meet someone unexpectedly. Piece by piece, you'll feel worthwile and whole again and you'll fix your broken heart. Somehow, you'll fall harder this time, not thinking about having to fly home in two weeks because what you feel right now is beyond amazing. It's an awakening of things you didn't know existed before. It's an explosion of emotions inside of your little heart. You'll fall and fall, every and each moment you'll spend with this person until you have to go home. And it will start all over again.
– (Can you tell how much I can relate to that or are we getting off track here ?)  –
Anyway, I deeply think that it's all there is to love. You fall for someone, it feels wonderful for a while, emotions are running around inside of your heart and then it hurts. There's heartbreak. It's messy and ugly. However, the pain will fade if you give it time. This is the endless cycle of love. Its purpose is to make you feel all these emotions, over and over again. I'm a secret romantic at heart and no matter what I may say sometimes, I think love is worth it.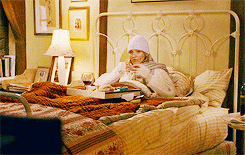 Alright, I'm done rambling. 
Now, can we admit that The Holiday is undeniably one of the best holiday movie it exist ? Because it is !
Don't mind me, I'll wait your answers while pretending I'm totally fine with being single.
(Oh. What movie should I watch next ?).
This is K, signing off.